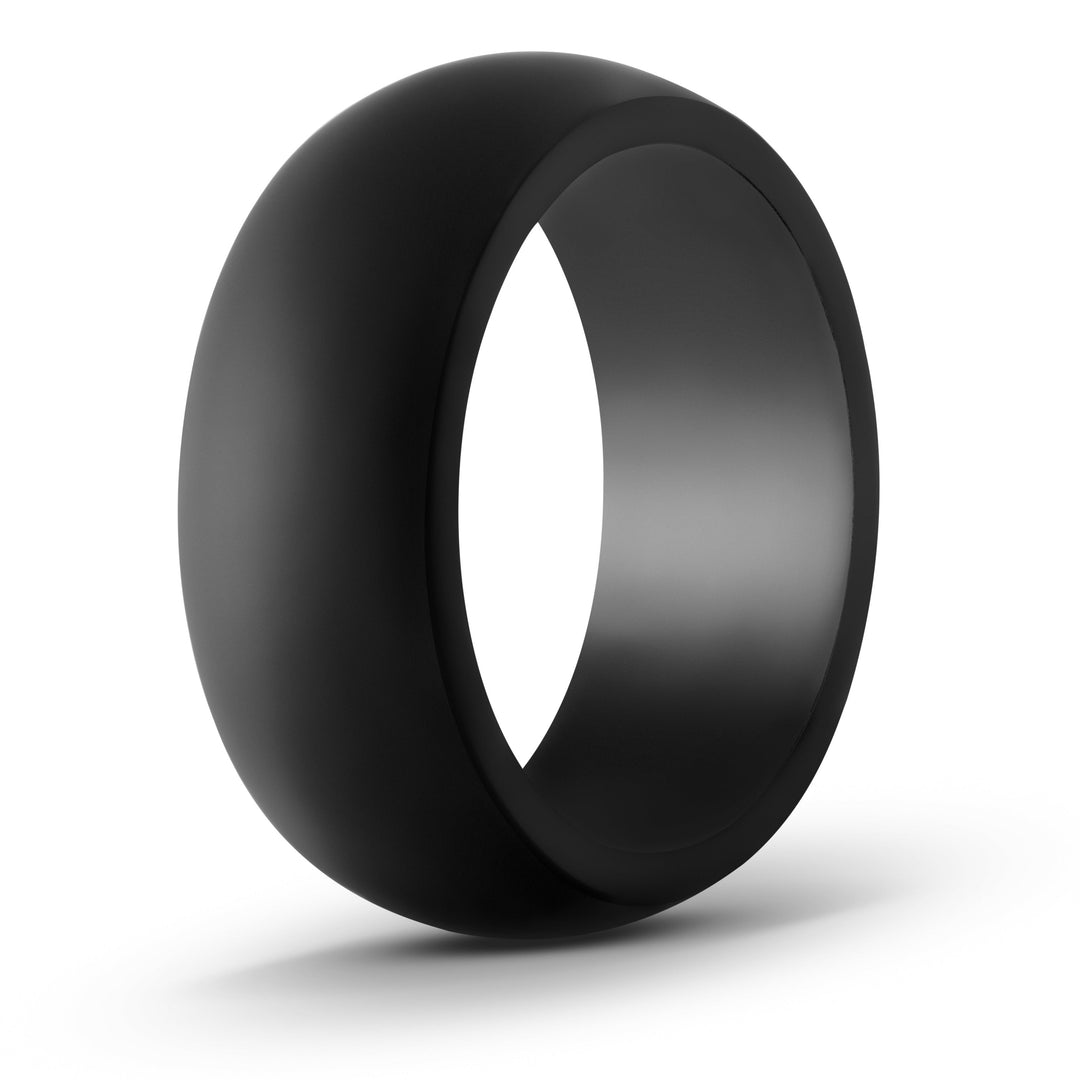 Black StealthFlex - Silicone Ring
---
Introducing the "StealthFlex Wedding Band" – the secret weapon for the husband who can't keep a traditional ring on his finger, or who's convinced he's secretly a superhero. Crafted from high-tech black silicone, this ring's like a ninja for your finger – flexible, tough, and never wanting to leave your side (or your hand). Whether you're saving the day or just trying not to lose another ring down the drain, the StealthFlex is your trusty sidekick. 
U.S Domestic Shipping
Shipping Time: Free 3 to 5 Days
All orders come with a tracking number.
International Shipping 
Canada
Shipping Time: Free 8 to 28 Days (USPS & Canada Post)
Shipping
*Most orders Ship Within 24 hours or less.
Free Shipping for U.S. & Canada
All packages ship from Southeast, Michigan.

Faster shipping Available at checkout.
The Flex Ring Policy Exclusively for Flex Rings.
ForeverFlex Warranty
If your Flex Ring ever starts looking like it's been on a wild adventure or decides to play hide-and-seek (and wins), we've got your back!  We'll replace your ring, and we've even got the shipping covered—all for a small fee.
Single Flex Ring Fee $8.00 | Flex Rings Sold in Sets $12.00
Returns
Please note that Flex Rings are non-refundable.
FlexFit: Resizing
Need a different size? No problem! We'll send you a new one for only $9. And guess what? You get to keep your original ring(s) too. This offer applies to both individual rings and sets, and it's valid for the first year.