The most popular ring width for men would be a 8mm. Ring width is 100% prefernce and there is no right or wrong.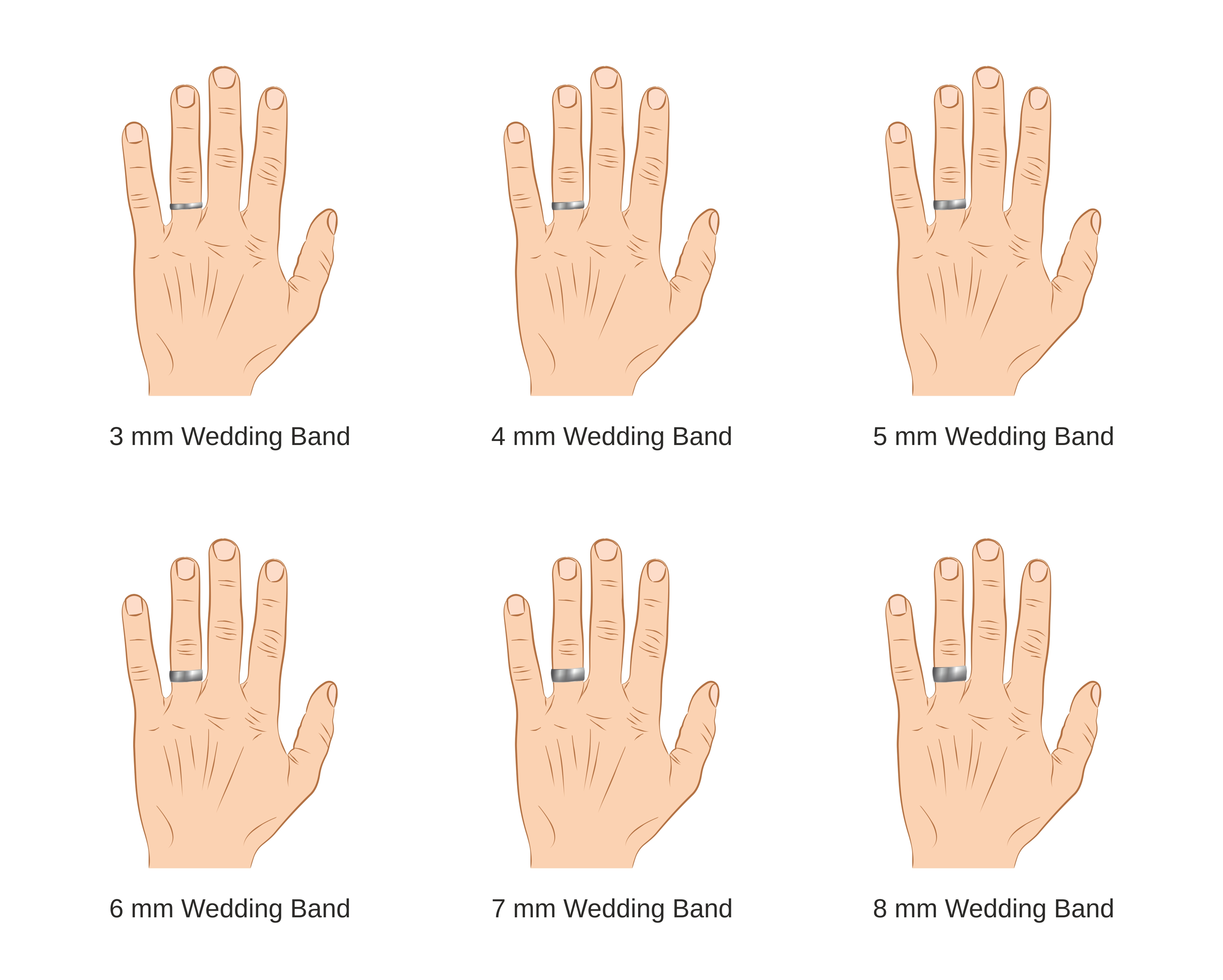 Comfort Fit & Standard Fit
All of Northern Royal rings are crafted with comfort fit.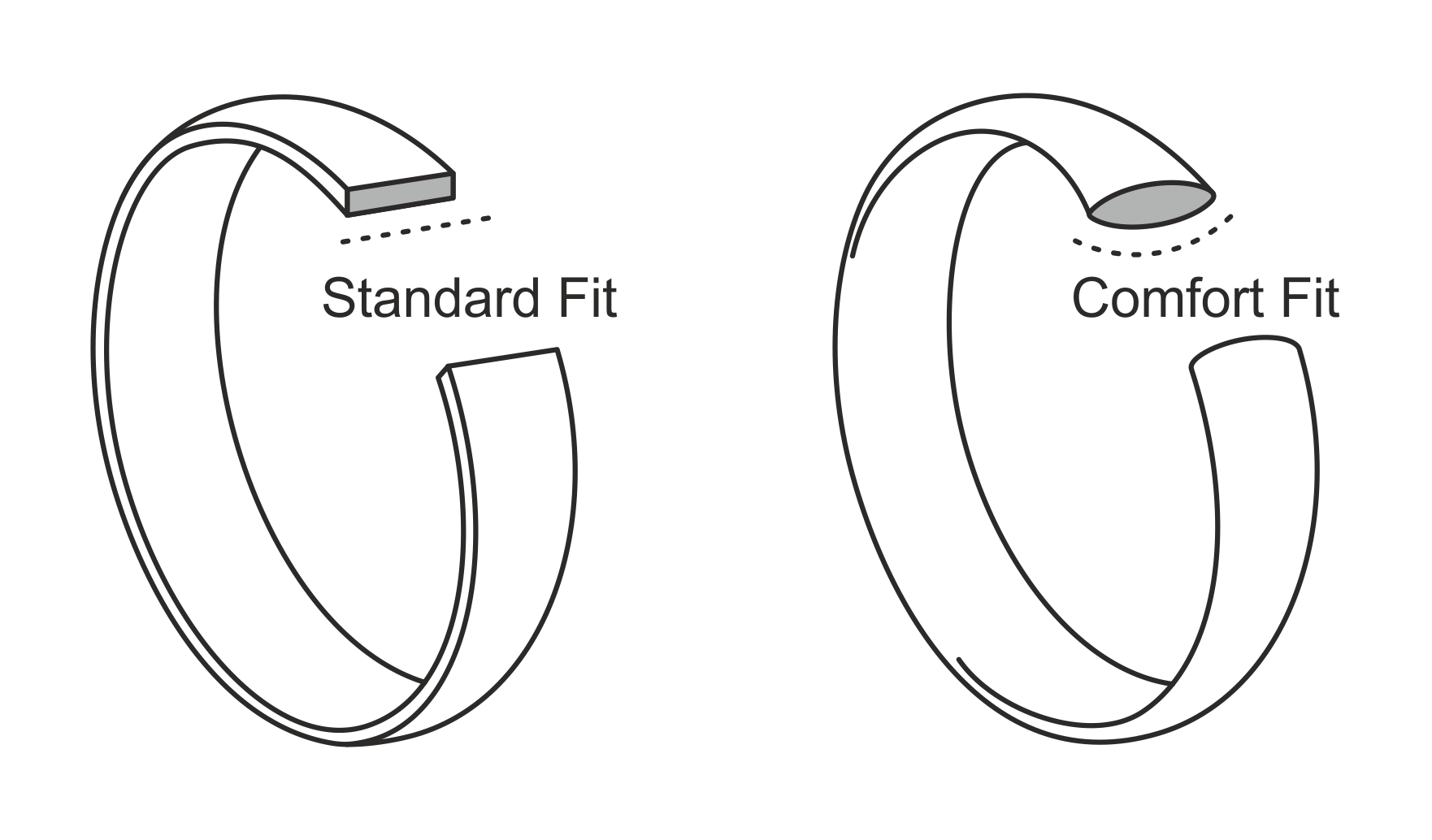 What is the difference between standard fit and comfort fit?
Both stanard fit and comfort fit are ways in which the interior of the ring will rest around your finger. A stanard fit ring has a flat interior which means most of the ring will rest completely flat on your finger. For someone who does not wear rings often, a stanard fit ring will feel much more noticeable that it is on. It will also take longer to get use to. Comfort fit means the interior has a dome shape. The peak of the dome is right in the middle of the ring. The dome portion of the ring will be the only part of the ring that will be touching your finger making it much less noticeable that it is even on.