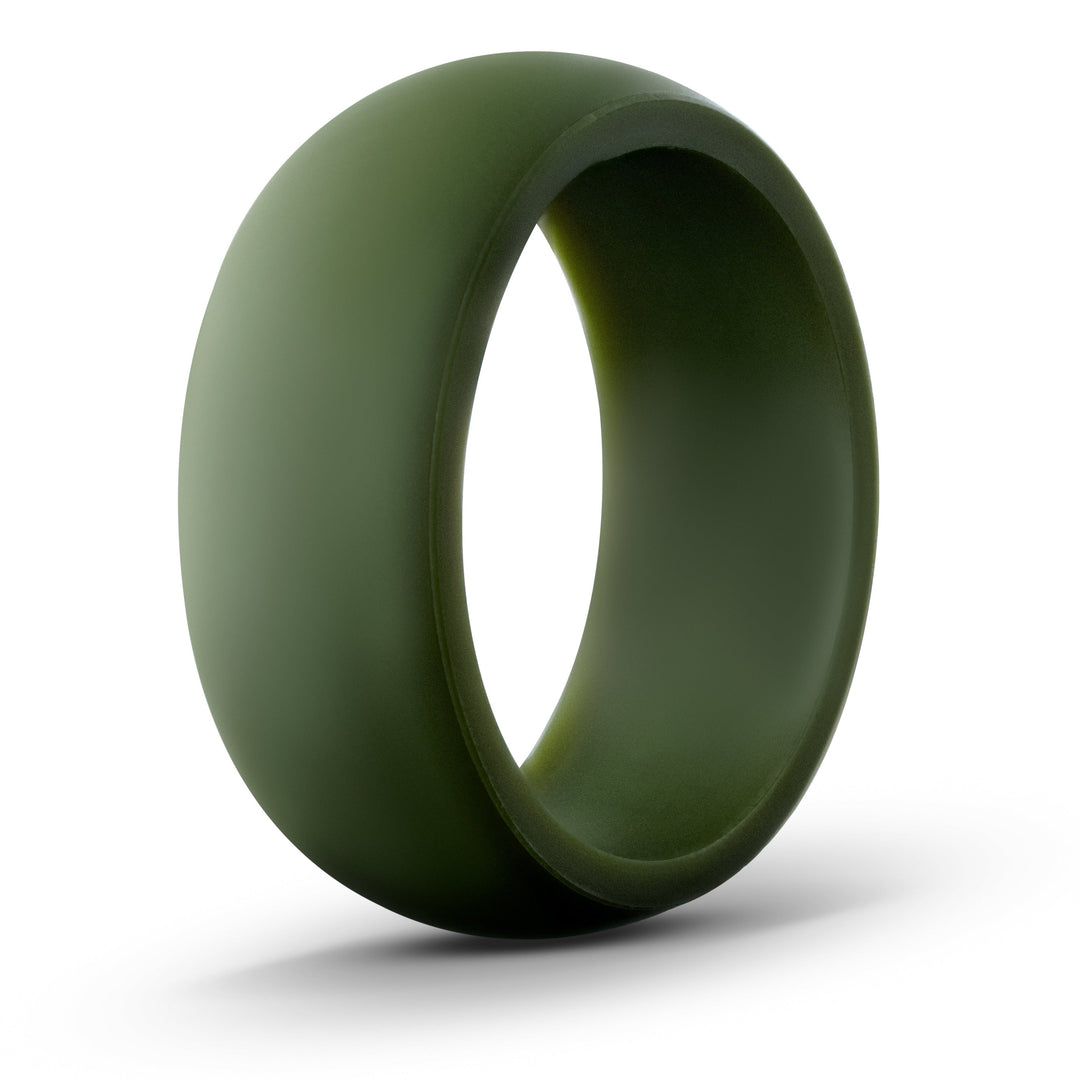 VerdeFlex - Silicone Wedding Band
---
Introducing the VerdeFlex – the ultimate choice for husbands who wish they were married to Mother Nature (or at least her color palette). Crafted from vibrant green silicone, this ring is as flexible as your excuses for forgetting anniversaries (just kidding, don't forget those!) and as tough as your wildest shenanigans. Whether you're gardening, hiking, or just showing off your incredible Hulk impression, the VerdeFlex adds a pop of green to your daily adventures.
U.S Domestic Shipping
Shipping Time: Free 3 to 5 Days
All orders come with a tracking number.
International Shipping 
Canada
Shipping Time: Free 8 to 28 Days (USPS & Canada Post)
Shipping
*Most orders Ship Within 24 hours or less.
Free Shipping for U.S. & Canada
All packages ship from Southeast, Michigan.

Faster shipping Available at checkout.
The Flex Ring Policy Exclusively for Flex Rings.
ForeverFlex Warranty
If your Flex Ring ever starts looking like it's been on a wild adventure or decides to play hide-and-seek (and wins), we've got your back!  We'll replace your ring, and we've even got the shipping covered—all for a small fee.
Single Flex Ring Fee $8.00 | Flex Rings Sold in Sets $12.00
Returns
Please note that Flex Rings are non-refundable.
FlexFit: Resizing
Need a different size? No problem! We'll send you a new one for only $9. And guess what? You get to keep your original ring(s) too. This offer applies to both individual rings and sets, and it's valid for the first year.