Canada's Top 10 Most Unique Mens Wedding Rings - Tungsten Rings & Wood Rings
Canada's Most Unique Mens Wedding Bands
You live in Canada and your looking for a unique wedding band for your man. Maybe you've gone into Michael Hill or Peoples looking for that unique ring. But lets face it, you came out disappointed due to the fact that the ring selection is poor and way overpriced. I mean, I surely would not want my husband wearing the same ring that thousands of other Canadian men wear. My husband is unique and he deserves a wedding ring that is as unique as him.
That was pretty much which sparked Northern Royal which started in Ontario, Canada and now we are just 30min from the Windsor border, located in Michigan. I will admit, we offer some of the exact rings that the large jewelry stores offer in Canada but ours are less than half the price. Go to their website and check for yourself. We can also promise we offer unique men's wedding rings that you will find nowhere else.
Top Ten Unique Wedding Rings That Canadians Purchase From Northern Royal
10. The Vintage Wine Barrel Ring
9. Mens Brushed Tungsten Wedding Band With 18K Rose Gold Interior 
Canadians love rose gold! This mens brushed tungsten ring pulls in both classy and modern with the polish rose gold interior and brushed top.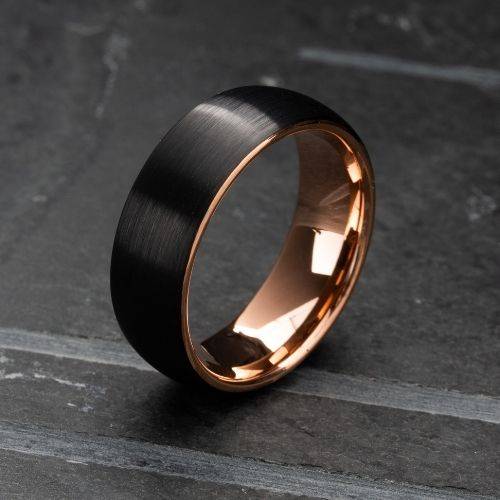 8. Muskoka - Men's Black Wooden Wedding Ring.
This ring is the namesake of the Muskoka's of Canada, an outdoorsman's paradise where freshwater lakes, thick piney forests, and a variety of wildlife abound. If this unique men's wood ring was crafted out of maple wood instead of koa wood I am sure this wood be the number 1 men's ring in Canada.
7. Banff - Men's Black Tungsten Ring With Wood Inlay
The number 7 top selling men's tungsten ring is our hybrid ring. We call it the hybrid ring because it does such a good at pulling in classic and modern.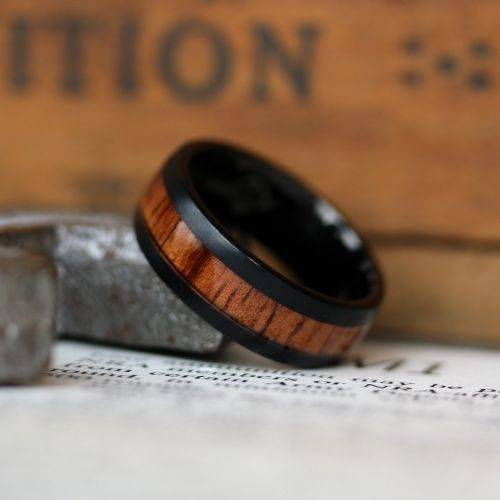 We are not really sure why this unique blue and black wedding ring is so popular among Canadians. Blue Jay's blue maybe? Go Blue Jay's!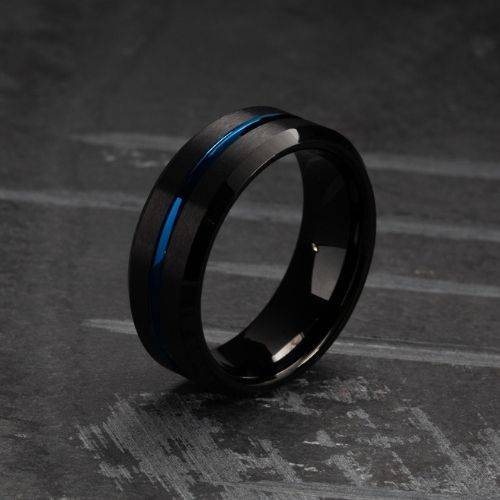 5. The Black Forest Woodland Wedding Ring
Inspired by the vast, dense expanse of the Black Forest in Germany, this rugged wedding ring is designed with outdoorsmen in mind. It is extremely durable and waterproof, which are immensely helpful features for anyone exploring nature.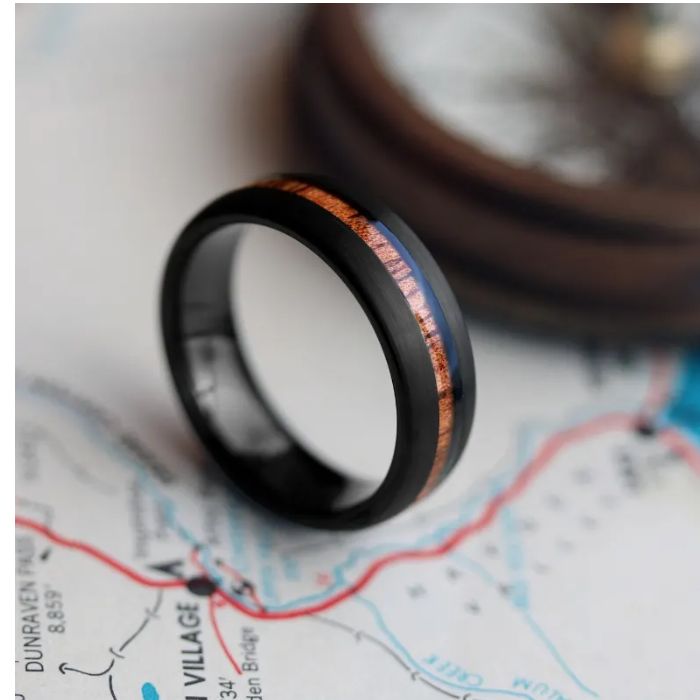 4. 7mm Titanium Mens Wood Wedding Band 
This mens ring is not only unique because it has real wood going through the center but because it is crafted out of the highest quality titanium on the market making it extremely comfortable and durable.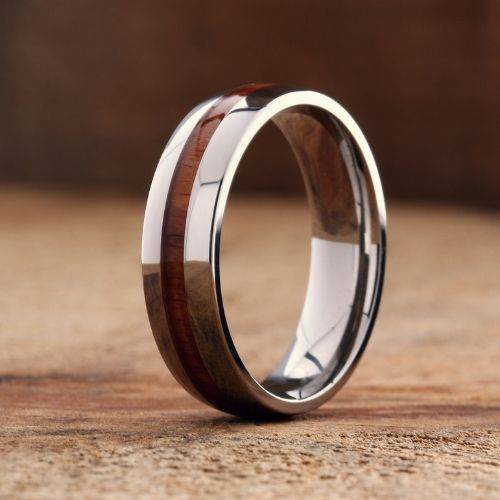 A popular trending wedding ring among Canadians. A combination of modern and rustic.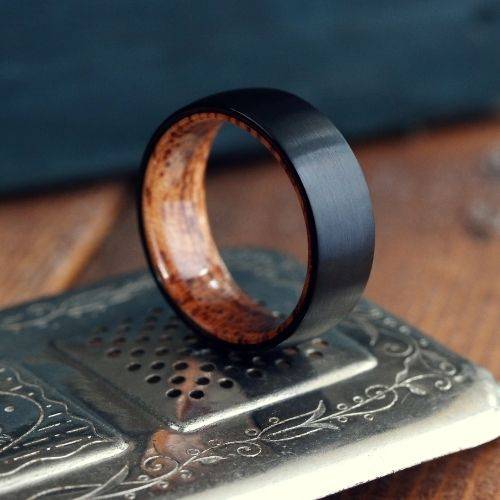 2. Brushed Domed Tungsten Wedding Ring
This is actually the same ring has the hockey puck ring above except in silver.
1. 6mm Tungsten Wood Ring With Tungsten Center Stripe
You can see why this ring is so unique. Where else would you find a mens tungsten wood ring in Canada or even in the U.S.? This mens wood ring is 100% waterproof and extremely durable.