Mens Wedding Ring Width Guide? How Wide / Thick Should It Be?
How wide should a Men's Wedding Ring Be?
One of the most popular questions we get asked is how wide, how thick, or what width should a mens wedding ring be? However you say it.... it means the same thing.
There isn't a single one-size-fits-all answer. In most cases, it's down to personal preference and finger size. However, there are many variables that you should consider. Keep reading to learn more!
Defining The Width Of a Mens Wedding Ring
We get a lot of customers who refer to ring width as thick. This can be confusing because technically there is a portion of the ring that can be measured for thickness but we will not get into that. Most of the time when someone is referring to thickness they mean the ring width.
Definition Of a Mens Ring Width: The ring width is the measurement from one outer edge of the ring to the next adjacent edge of the ring.  
The best comparison of the different ring widths can be noticed in the chart below.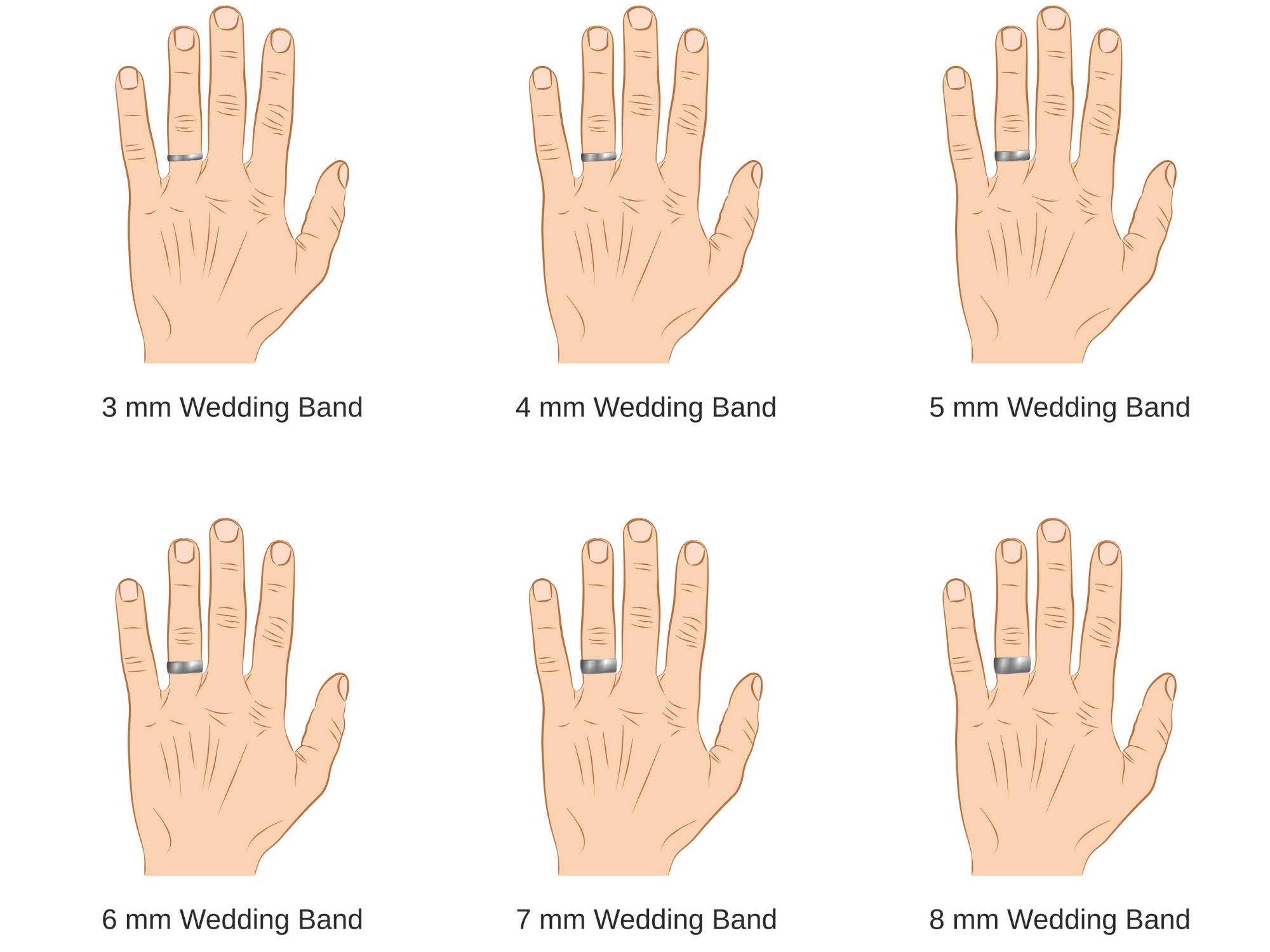 What Are The Most Common Ring Widths For Men?
Usually, ring sizes might range from 2 to 8 millimeters (mm) and everything in between, with the latter being the most popular ring width for men. Usually mens ring widths start around 5mm and go all the way up to 10mm. 10mm is Huge.
Having said that, there are many people who prefer to have something less wide, aiming for 6 or 7mm width ring. Others prefer to do just the opposite.
Here is an example of two wood wedding rings that are exactly the same but the widths are different.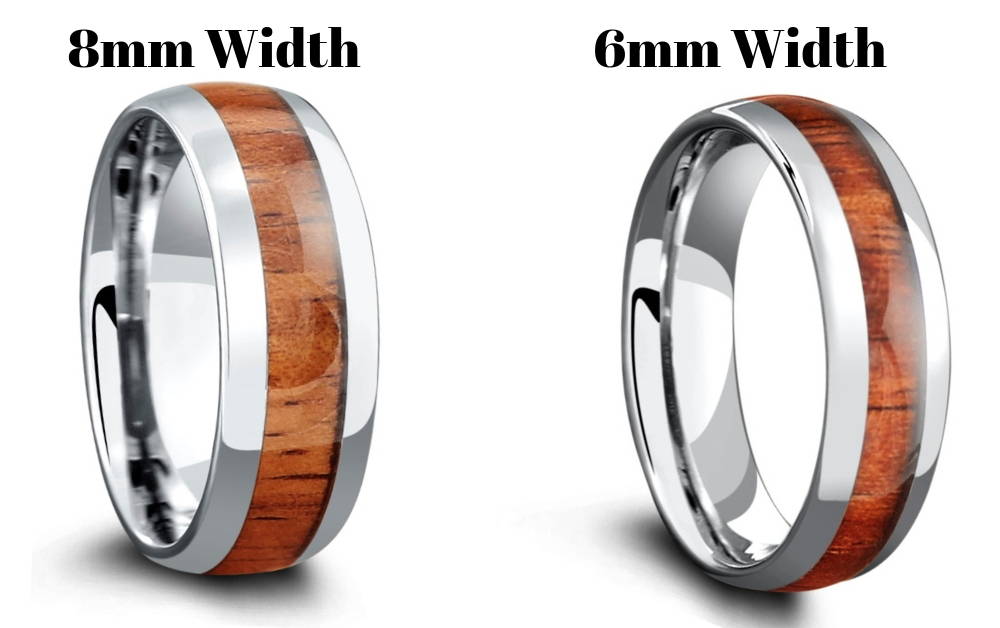 As a general rule of thumb (no pun intended!) most men with larger finger sizes tend to think that wider rings are more comfortable. By contrast, individuals with thinner fingers prefer thinner rings to better suit their body type. After all, a ring that looks too big for your end might look quite goofy and out of place! As mentioned earlier 8mm is generally thought to be the best size, which fits most men comfortably.
There are many men who are not used to wearing rings and might find them uncomfortable. If this is your case, you might actually find that thinner rings can be much better for you. Some men love to wear rings ranging anywhere from 2 to 4 millimeters. This means that the ring is very lightweight compared to wider options. However, it might also mean that the ring can be misplaced or broken over time due to wear. It's easier to "feel" a wider ring on your hand rather than a thinner one. For this reason, it's also easier to avoid losing or misplacing your ring.
In conclusion, there really is no right or wrong when it comes to deciding on the right ring width for you. If you have the chance, consider trying different options, and see which one suits your finger best! A ring is something that you'll probably end up wearing every single day. For this reason, you should aim for something that's comfortable, as well as stylish. You wouldn't want your ring to be too small or too big for your hand, or it might look a little bit strange. In addition to that, you also need to be able to wear your ring comfortably, so you should try to find the "sweet spot" between style and practicality!